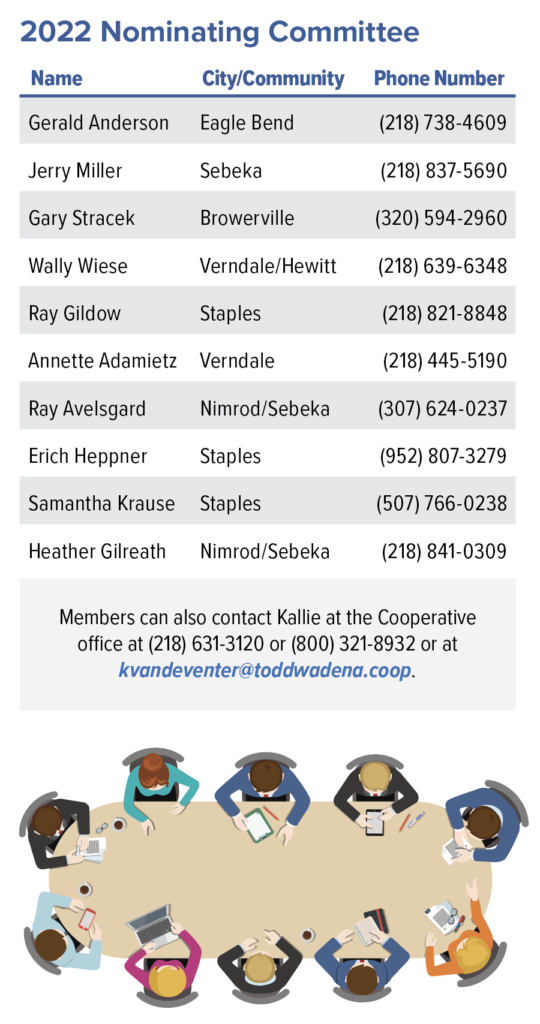 The 2022 Nominating Committee is scheduled to meet on January 20th to make selections for director elections taking place at TWEC's 2022 annual meeting. This year, the three-year terms of Marie Katterhagen and Mike Thorson will expire at the Annual Meeting on April 19th, 2022.
The grassroots participation in nominating and electing directors is one of the most important powers that you, the member-owners of Todd-Wadena Electric Cooperative, have to guide the decisions of your cooperative.
Any member interested in becoming a director candidate may contact a member of the nominating committee or the Cooperative office by either calling TWEC at (218) 631-3120 or (800) 321-8932.