Todd-Wadena Electric Cooperative is governed by a seven-person board of directors. These directors are elected by the membership at the annual meeting each April. Directors are elected to three-year terms. Directors, who represent the membership, meet monthly to make decisions concerning the cooperative's business.
Electric cooperatives like Todd-Wadena Electric Cooperative are unique because the users of the cooperative's energy are also the owners of the business. Anyone who receives electricity from the cooperative is eligible to serve on the cooperative's board of directors. The Nominating Committee typically seeks candidates for director elections in January. All members receive mailed ballot packets and may vote by mail, online, or at the Annual Meeting.
---
2021 Board of Directors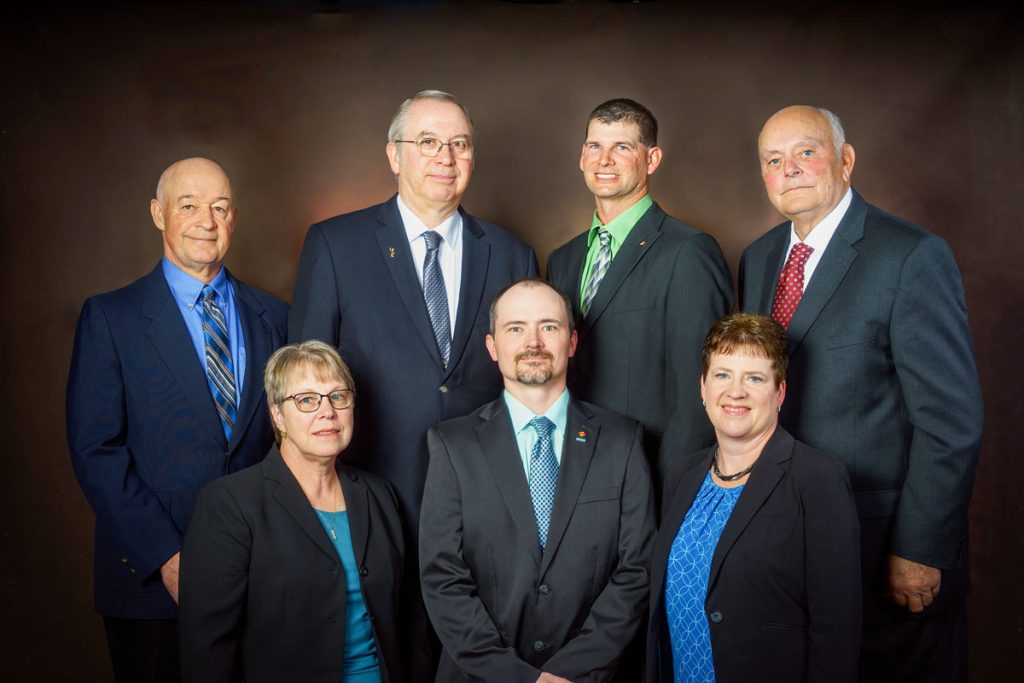 Front Row (left to right): Marie Katterhagen, Secretary, Tom Brichacek, Vice Chair, Kristine Spadgenske, Director. Back Row (left to right): Gene Kern, Director, Dale Adams, Treasurer, Miles Kuschel, Chair, Michael Thorson, Director.
Miles Kuschel, Chair mkuschel@toddwadena.coop
Tom Brichacek, Vice Chair tbrichacek@toddwadena.coop
Dale Adams, Treasurer dadams@toddwadena.coop
Marie Katterhagen, Secretary mkatterhagen@toddwadena.coop
Gene Kern, Director gkern@toddwadena.coop
Kristine Spadgenske, Director kspadgenske@toddwadena.coop
Mike Thorson, Director mthorson@greenergy.com
---
Members interested in running for a position on the board may contact the cooperative office for details at (218) 631-3120 or (800) 321-8932.