An essential part of providing safe, reliable service at a reasonable cost is the establishment and maintenance of a clear power line corridor. Trees contacting power lines is a primary cause of power outages. When tree limbs grow too close to power lines they can cause damage or interrupt your service.
A clear corridor also allows safe access for line personnel and equipment needed to restore power after a storm and for routine maintenance. Our goals is to maintain a minimum 20-foot clearance between trees and power lines. Tree trimmers that work within this distance are required to have special training to ensure their safety and that of others within close proximity.
You can help us avoid the expense of tree-trimming!
Avoid planting trees where they will grown into power lines. Call or email our office for a free copy of 'The Right Tree', a booklet that helps you determine the right tree for the right place.
Click here for details about our tree-trimming practices.
Click here for U.S. Forest Service's Tree Owner's Manual.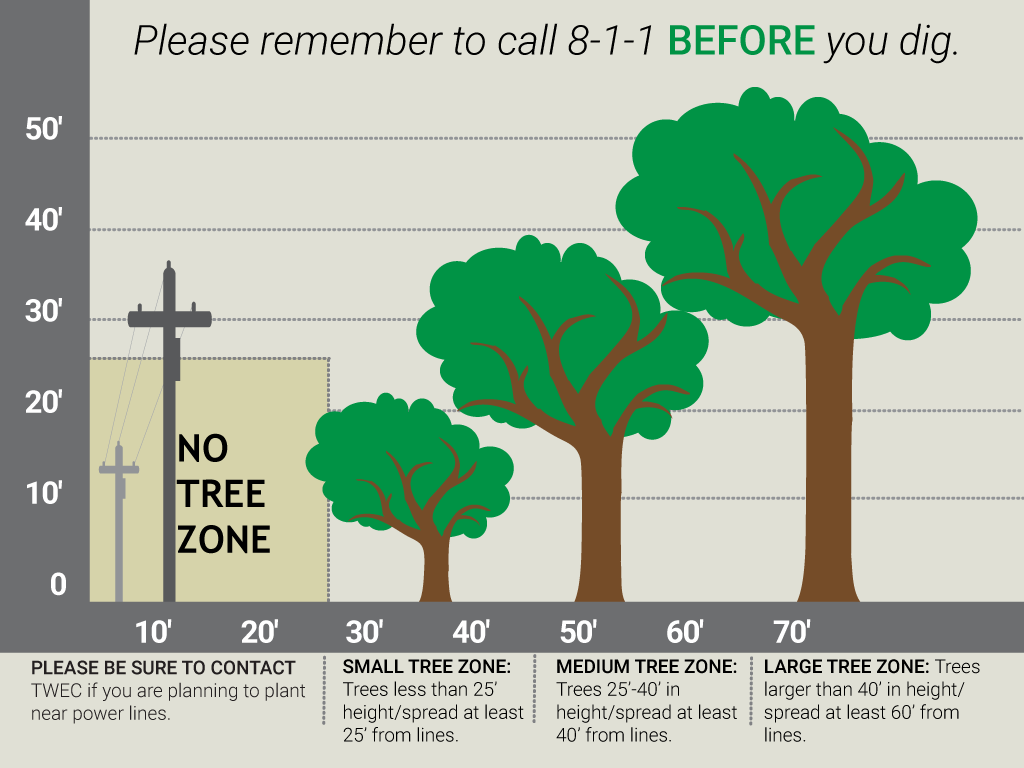 If you have a tree that is close to power lines, call us. We will be happy to come out and look at the situation and if necessary, do any pruning – at no charge.
Todd-Wadena Electric Cooperative works with independent contractors, Central Applicators and Carr's Tree Service, for vegetation management.