A diverse mix of generation resources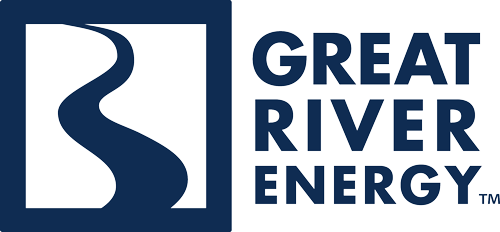 Our wholesale power provider, Great River Energy, has power plants that generate more than 2,800 megawatts of electricity and several solar arrays are capable of producing 650 kilowatts. In addition, they purchase wind and hydroelectric energy.
Great River Energy carefully designs and maintains a portfolio of power generation facilities and transmission resources to deliver reliable and affordable wholesale electricity to the regional electricity market and their member-owner cooperatives.
Renewable energy– including 669 megawatts of wind energy – represents an important and growing part of our power supply portfolio.
In 2018, Great River Energy voluntarily set a goal to serve its all-requirements member-owner cooperatives with energy that is 50 percent renewable by 2030. Over the past five years, all of Great River Energy's new energy resources have been renewable.
Great River Energy 2020 Power Mix