By Ally Pavek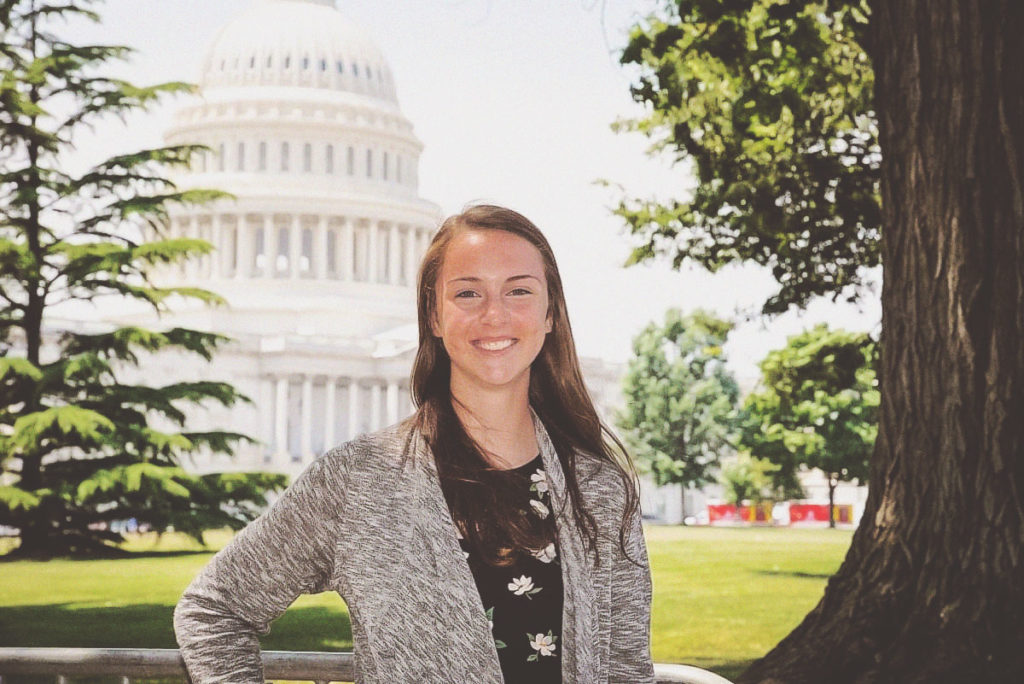 The 2022 Youth Tour was incredible!! I had a great time on this trip seeing what all of Washington, D.C. has to offer, including meeting lots of new people, having the opportunity to meet with our legislators, as well as learning more about electric cooperatives and how much of an impact they have on us. 
We started off the trip in D.C. with a guided walking tour of the Potomac Park monuments. A highlight of the day for me was the reflection pool of the Lincoln Memorial. It was truly breathtaking standing at the top of the stairs looking straight ahead and seeing the Washington Monument. The rest of the day consisted of Arlington Cemetery where we were able to experience the changing of the guards (another breathtaking moment), a Potomac sightseeing cruise, and the International Spy Museum.
The second day was Capitol Hill Day! We spent most of the day at the Hill having the opportunity to meet with Congress members including: Rep. Angie Craig, Rep. Pete Stauber, Rep. Dean Phillips, and Sen. Amy Klobuchar. They talked with us as a group and answered our questions. This part of the trip was a major highlight! After a long day we ate at the Hard Rock Cafe.
On Friday of the week, our third day of touring, we traveled to Mount Vernon, George Washington's estate. We spent the morning there before heading to the Washington National Cathedral, made a quick stop at the Smithsonian Zoo, and then went to the Holocaust Museum, which was an eye-opening experience. We ended the day with a Nationals baseball game.
Our last day, I would say, was my favorite day. The morning consisted of the NRECA Youth Tour General Session where we learned just how much of an impact electric cooperatives have on our communities. We listened to one of the best speakers I have ever heard, Mike Schlappi, who gave a motivational speech on overcoming obstacles. We then spent the rest of the day touring the Smithsonian Institutes and ended the day in Old Town Alexandria.
There are so many great things about this trip! I would highly recommend if you have the opportunity to go on Youth Tour to do it! Thank you to everyone who provided me the opportunity to attend Youth Tour. I am so grateful I was given the opportunity to represent Todd-Wadena as their delegate.