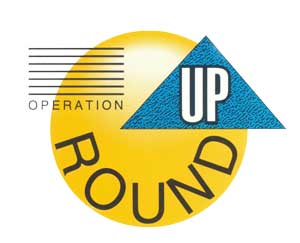 Giving back to the community we serve is a core cooperative principal. The Operation Round Up Program from Todd-Wadena Electric Cooperative is a great way for the co-op and its members to give back.

Todd-Wadena Electric Cooperative's Community Trust Board recently met and awarded four Operation Round Up grants to local non-profit organizations, totaling $9,610.

Funds for the Operation Round Up program come from participating members of Todd-Wadena Electric Cooperative who allow their monthly electric bills to be rounded up to the nearest dollar—with the change Local Organizations Receive Grants allocated to a Community Trust Fund. The average donation is less than 50 cents a month, yet together, members raise and donate about $29,000 annually to community service projects in the two-county area. Since the program's inception in 2002, Todd-Wadena members have raised and donated more than $569,000 to local organizations.

Todd-Wadena's Operation Round Up grant applications are reviewed and recipients selected three times a year by a seven-member volunteer Community Trust board. The next application deadline is May 15th.
| Organization | Amount |
| --- | --- |
| Bio Girls, Inc. | $2,110.00 |
| Central Lakes College Food Pantry | $2,000.00 |
| Ruby's Pantry | $3,000 .00 |
| Staples Motley Softball Booster Club | $ 2,500 .00 |
| Amount | $9,610 |
Local, nonprofit community groups may apply for Operation Round Up grants by calling the office at (800) 321-8932 or by downloading an application from our website at www.toddwadena.coop.