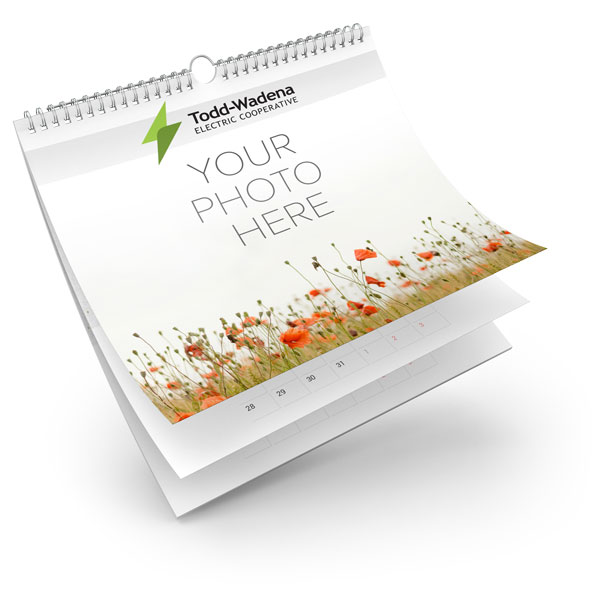 Photos are now being accepted from members for the Cooperative's 2022 calendar. We are looking for scenic photos (wildlife or landscape) that represent the four seasons of Minnesota. 
From the entries received, we'll select 13 photos — one for each month of the year plus one for the cover. Members whose photos are included in the calendar will receive a $20 credit on their TWEC account.*
Contest Rules
Submit your digital photos (up to 5 per member) to mbrservices@toddwadena.coop by September 25th, 2021. Be sure to send the photographer's name, name on the TWEC account, TWEC service address, and phone number with the photo.
Photos must depict a Minnesota scene (wildlife or landscape) with a horizontal view. Representations of all four seasons are needed. Color photos are preferred. Extra consideration will be given to photos within the TWEC service area.
IMPORTANT: Photos must be high quality (300 dpi or higher) for an 8 x 10 inch landscape production. Winning photos may be used in future cooperative publications.