By the beginning of October, a harvest of kale will be ready from the 'Sota Grown hydroponic container in Staples, MN. This first harvest will provide fresh, locally-grown produce for families throughout the region.
The 'Sota Grown initiative is a collaborative indoor agriculture project between Todd-Wadena Electric Cooperative, Central Lakes College (CLC), Lakewood Health System, Great River Energy, and the Electric Power Research Institute. The fully enclosed hydroponic container, located on the CLC campus in Staples, utilizes technology to make it easy to supply local, year-round, fresh, sustainably grown food. The hydroponic container provides valuable educational opportunities for CLC students and intern volunteers.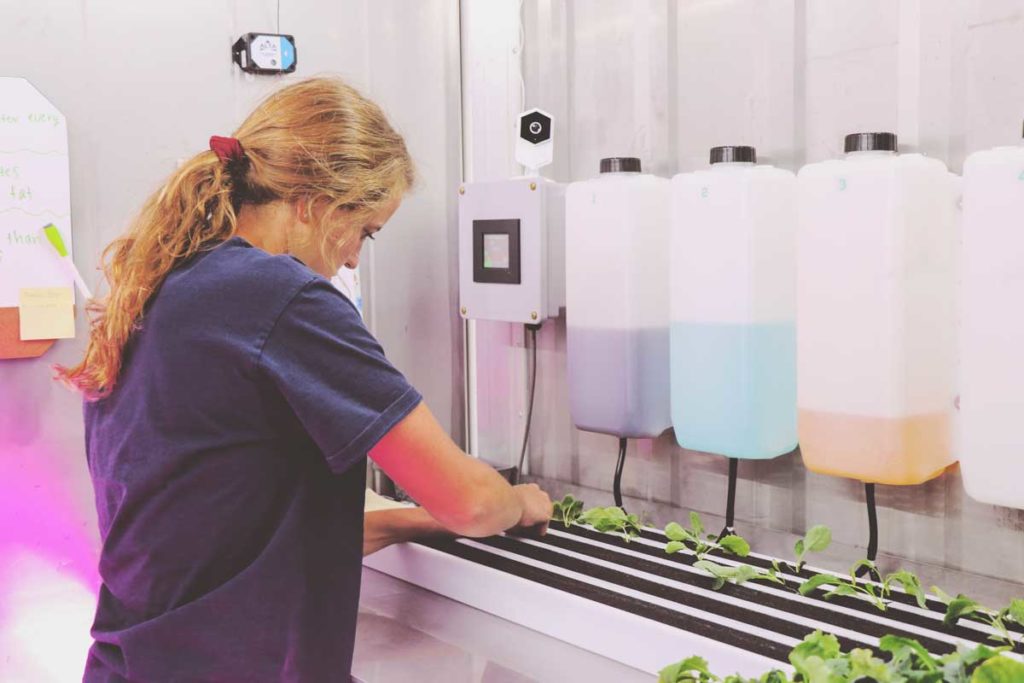 Kale seedlings were first planted in the container on June 11th and germinated June 16th. After three weeks, the seedlings were large enough to be transplanted from seedling troughs into the vertical growing panels in the container. The plants will remain vertical through harvesting, during which only the leaves are harvested, leaving the base of the plants so the kale can continue growing.
Once harvested, the kale will be delivered to Lakewood Health and contribute to Lakewood Engage, a series of initiatives to promote health. These local food-access initiatives provide healthy food options to more than 600 people in our community each month. They aim to increase access to safe, nutritious, and affordable food – addressing hunger-health disparities throughout the federally designated food desert region.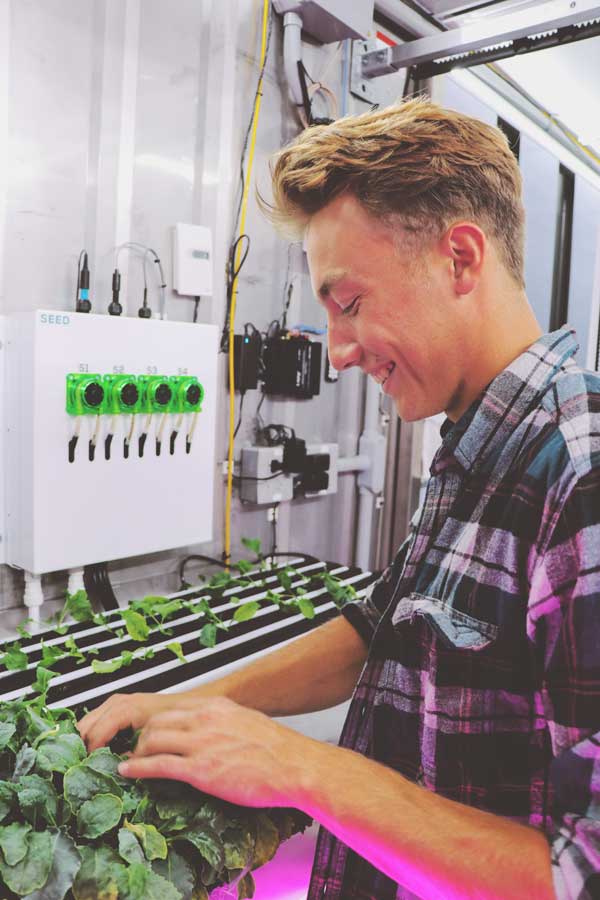 In addition to providing food for our community, this collaborative project will help gather important data for load forecasting, rate design, and the future expansion of not only Minnesota's indoor agriculture industry, but across the nation. It is one of 11 shipping container pods set up around the country to learn more about sustainable, year-round food production. Todd-Wadena is excited to play an important role in researching and developing this innovative approach to farming and feeding our community.