By Marie Katterhagen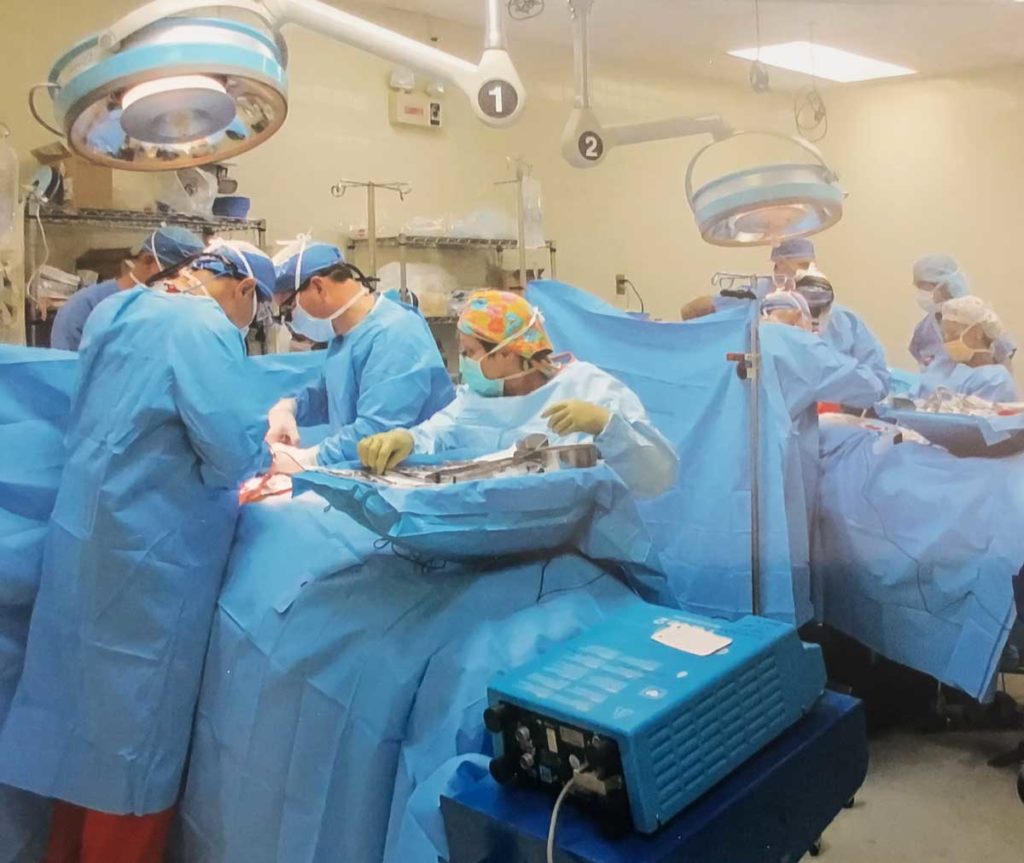 Cooperatives are based on seven guiding principles. The seventh principle is Concern for Community, defined as contributing to the sustainable development of our community. At Todd-Wadena Electric Cooperative (TWEC), this is evident at many levels. A primary example is Operation Round Up, where members choose to have their electric bills rounded up to the nearest dollar and the money is distributed by a Trust Board to support local community projects and organizations. TWEC is also active with its own Economic Development program, in addition to supporting other local programs to help give opportunity for development in our territory.
Concern for Community comes in all forms of volunteering and helping our neighbors near and far. Personally, last January I completed my ninth surgical mission trip to the mountainous regions of Guatemala to provide medical care to indigenous people who have no access to medical care.
It takes two days to travel to the abandoned facility where we set up our surgical area, with three to four surgeries going on in one room. All the tables, sterilizers, instruments, and beds are trucked up with us. People are lined up on the roads for days hoping for a chance to get themselves or their families needed medical care and greet us as we arrive!
During our five days at the facility, we touch the lives of close to 2,000 medically through surgery, dental, and medical clinic teams. The dental and medical teams also go out into the villages and set up clinics. We complete approximately 130+ surgeries during this time. It is humbling to assist with routine cases, taken for granted in the U.S., that are lifesaving procedures in Guatemala. Patients sit in a "waiting room" in the hallway knowing they may be there from morning to night waiting their turn, yet they don't complain and only show gratitude. It is heart wrenching to watch them enter the operating room and pray to their God and over our hands; and then put their trust in foreigners. We are blessed to live in a country where there is easy access to medical care.
We also have a stove team that installs self-contained wood stoves with chimneys. These replace the open pit fires many Guatemalans have in their homes. They help reduce burns, especially to the children. The stoves also reduce carbon exposure in the homes, which helps improve life expectancy. In Guatemala, it is common to spend much of the day gathering wood. Approximately 120 stoves are installed each trip, reducing the amount of wood needed by 60 percent. Our stove teams are the proudest when they can say they created carbon-free homes and a smoke-free village in our world.
As a member of Todd-Wadena Electric Cooperative, the seventh cooperative principle applies to all of us. Concern for Community is evident in how our TWEC directors and staff are actively involved in the betterment of our community. Opportunities to serve are everywhere and the rewards are endless. I would encourage you to always be open to the opportunities in front of you.
For more information on Guatemala, visit www.helpsintl.org.