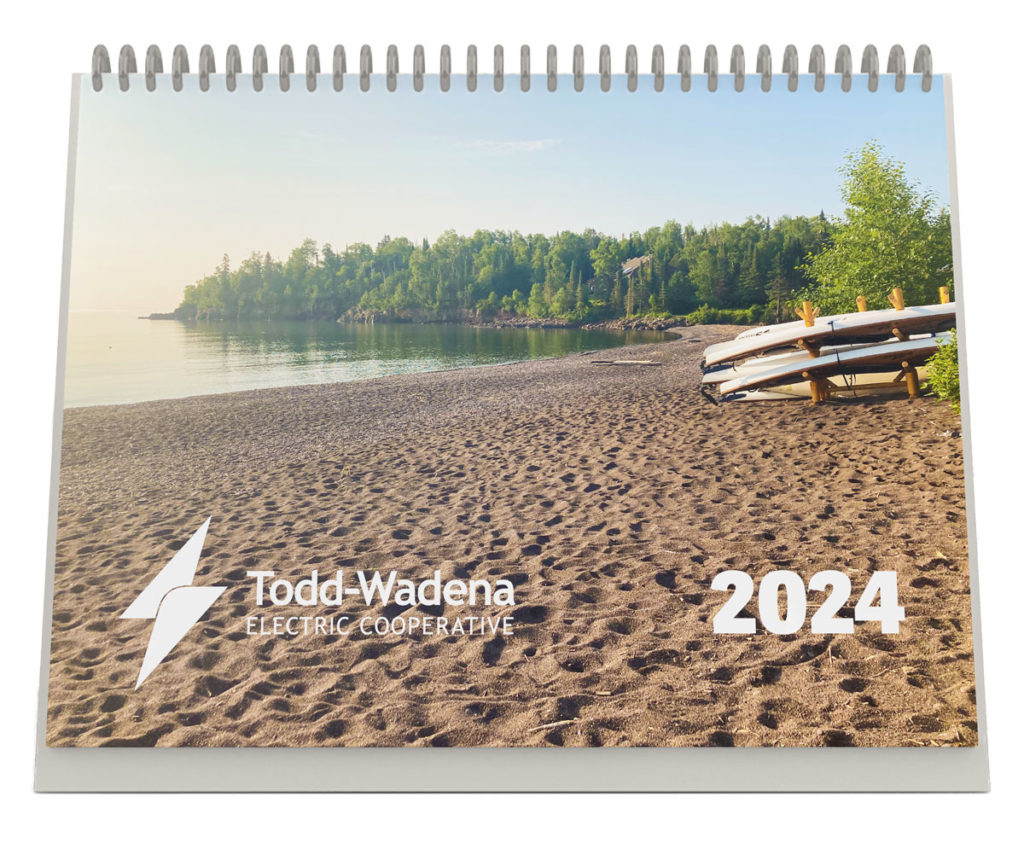 TWEC's 2024 calendars are now ready to be picked up! Stop by to pick up a calendar at our office or at one of our pick-up locations throughout the service territory (locations listed below). Limited quantities are available at each location. Thank you to all our members who submitted photos!
Pick-up Locations
Browerville
Pro-Ag Farmers' Co-op // 501 Railroad Ave.
Long Prairie
Long Prairie Chamber of Commerce/Great River Regional Library's Foyer // 43 3rd St. N.
Menahga
A Clean Plate Local & Organic Grocery // 13 Birch Ave. SE
Staples
True Value // 205 Warner Road NE
Wadena
Todd-Wadena Electric Cooperative // 550 Ash Avenue NE (Hwy 10)
---
2024 Calendar Contest Winners
January
Michelle Kern
February
Kathleen Shaffer
March
Missy Beyatt
April
Angie Hartwig
May
Jeanette Coleman
June
Susan McNelly
July
Samantha Krause
August
Abigail Thompson
September
Kara Brockpahler
October
Joann Byler
November
Christy Fitzsimmons
December
Jennifer Allen
Cover photo
Tracy Moe