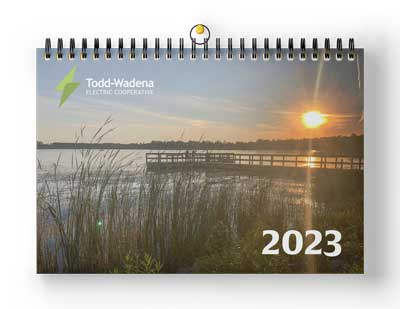 Our 2023 calendars are ready to pick up! Stop by to pick up a calendar at our office or at one of our pick up locations (listed below). Thank you to all our members who submitted photos!
Browerville: Pro-Ag Farmers' Co-op // 501 Railroad Ave.
Long Prairie: Long Prairie Chamber of Commerce/Great River Regional Library's Foyer // 43 3rd St. N.
Menahga: A Clean Plate Local & Organic Grocery // 13 Birch Ave. SE
Staples: True Value // 205 Warner Road NE
Note: Limited quantities available at each location.