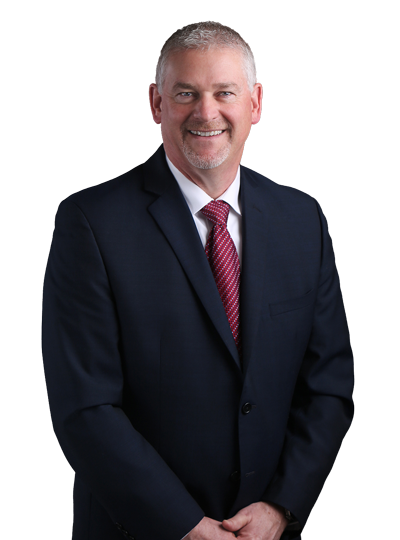 With our Annual Meeting coming up soon, it is a great time to reflect on what Todd-Wadena Electric Cooperative (TWEC) accomplished over the past year. I am pleased to report that the Cooperative had another strong year in 2021.
Operations
Last year was one of TWEC's biggest construction years ever, with 152 new services installed. We also made significant progress on our vegetation management plan and system maintenance.
An essential part of providing safe, reliable service at a reasonable cost is the maintenance TWEC crews do out in the field every day. This includes testing and replacing poles, vegetation management, and tree trimming. Todd-Wadena contracts with Central Applicators to do all of our spraying. This gets done on a five-year rotation to ensure we get to all locations within a reasonable time to keep the lines clear.
In 2021, we cleared/sprayed 312 right-of-way miles. Crews tested 6,000 poles, with 133 identified for replacement. There were also 163 tree trimming service orders completed.
Outages
Tree-related outages accounted for just over 45 percent of TWEC's total outages in 2021. As one of our biggest threats for outages, it makes vegetation management all the more important to keep our lines clear and reduce these outages.
Planned outages only accounted for 6.2 percent. Our crews work hard to do as much maintenance as they can while the wires are hot or live. However, there are instances when it just isn't safe and we need to cut the power to keep our lineworkers safe and your power reliable.
Member Services
Through TWEC's Conservation Improvement Program, our members were able to save over 800,000 kWhs last year. Not only did those members save energy, but they also received rebates to install more efficient equipment.
One of the ways TWEC is able to keep costs low is through our load management programs. As energy use grows, typically on the warmest and coldest days of the year, the load curve starts to peak. At this peak, we utilize load management programs to decrease use when energy is most expensive. By controlling loads during peaks, TWEC saves money on wholesale costs thus lowering our members' rates to be a part of the program.
As you can see by the numbers, TWEC accomplished a lot over the past year. Thank you for your support as we work hard to provide you with reliable and affordable electricity. We look forward to serving you in 2022!


Last Year By the Numbers
---
Construction
308 projects designed/staked/inspected
152 new services installed
67 service upgrades
2 miles of new service overhead line installed
15 miles of new service underground line installed
8.5 miles of overhead line rebuilt
4.5 miles of underground line rebuilt
---
Energy Management
881 energy efficiency incentives processed, an estimated 872,122 kWh in energy savings in 2021
$80,598 in energy rebates paid for efficiency upgrades in 2021
Load Control Hours in 2021
– Dual Fuel: 50.5 hours (winter season)
– Peak Shave Water Heating: 198.5 hours
– Air Conditioning: 88 hours
– Irrigation: 56 hours
– C & I with Genset: 53 hours
– Interruptible Metered C & I: 50 hours
Maintenance
312 miles of right-of-way cleared/sprayed
6,000 poles tested, 133 identified for replacement
42 animal guards installed
163 tree trimming service orders completed
1,299 tree trimming units (a unit is a tree, brush, crown reduction, side branches, trimming, and removal)
94 new LED rental lights installed
82 LED rental lights converted from high pressure sodium or mercury vapor lights
1,232 miles of line was patrolled in 2021 for hazards, 232 issues were found and fixed
---
Renewables
3 member-owned wind turbines
31 member-owned solar arrays on our systems
Total renewable energy capacity of 832 kW