Cooperatives are democratic entities, owned by those they serve and governed by elected representatives. Members are encouraged to exercise their vote each year in the Director Election. For more information on how to vote and the 2022 Annual Meeting, click here.
Marie Katterhagen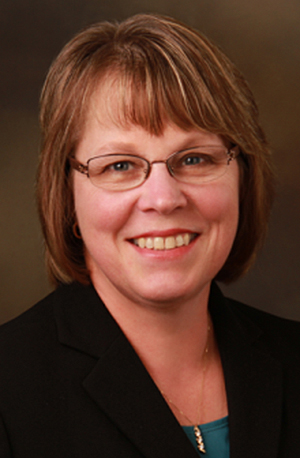 Marie and her husband, Dale, live on a farm northeast of Browerville. They have two grown sons and
five grandchildren.

After graduating from St. Cloud School of Nursing as a Registered Nurse, Marie was employed at CentraCare Health-Long Prairie since 1976, and was the hospital's manager of Surgical Services for 30 years. After dedicating 45 years to her nursing career, she has retired to working casually.

After dairy farming for 30 years, the Katterhagens now raise feeder cattle up to finished weight. They also grow corn, soybeans, and hay.

Marie is active in her church, serving in the past on the Christ the King School Board, the Home and School Association, and the St. Cloud Diocesan Council. She has been a religious education instructor and currently serves as an Eucharistic Minister.

Marie has volunteered for Project Heal, an outreach clinic for the underserved in health care in Central Minnesota. She has made nine surgical missions to Guatemala, assisting with surgeries for patients who do not have access to medical care.

For over 25 years, Dale and Marie continue to host Envirofest at their farm for all Todd County 6th graders, where they learn about all areas of conservation. They hosted Todd County's Breakfast on the Farm in 2016. Marie enjoys grand-parenting, reading, quilting, and spending time with family and friends.

Appointed to fill a vacancy on the Todd-Wadena Board in 2007, she currently serves as secretary of the Board of Directors. "Now more than ever, it is critical that the members are represented by knowledgeable, committed leadership to work with legislators toward a balanced solution to our energy challenges," Marie said. "We need to continue to work with Great River Energy to keep our rates affordable and transmission reliable. Becoming a Credentialed Cooperative Director certainly confirmed my beliefs that this co-op provides excellent, reliable service to its members and strives to keep it affordable." Marie also said she appreciates the opportunity to bring diversity to the Board and believes she has gained a solid background in the operation of the industry and cooperative leadership.


Judy Richer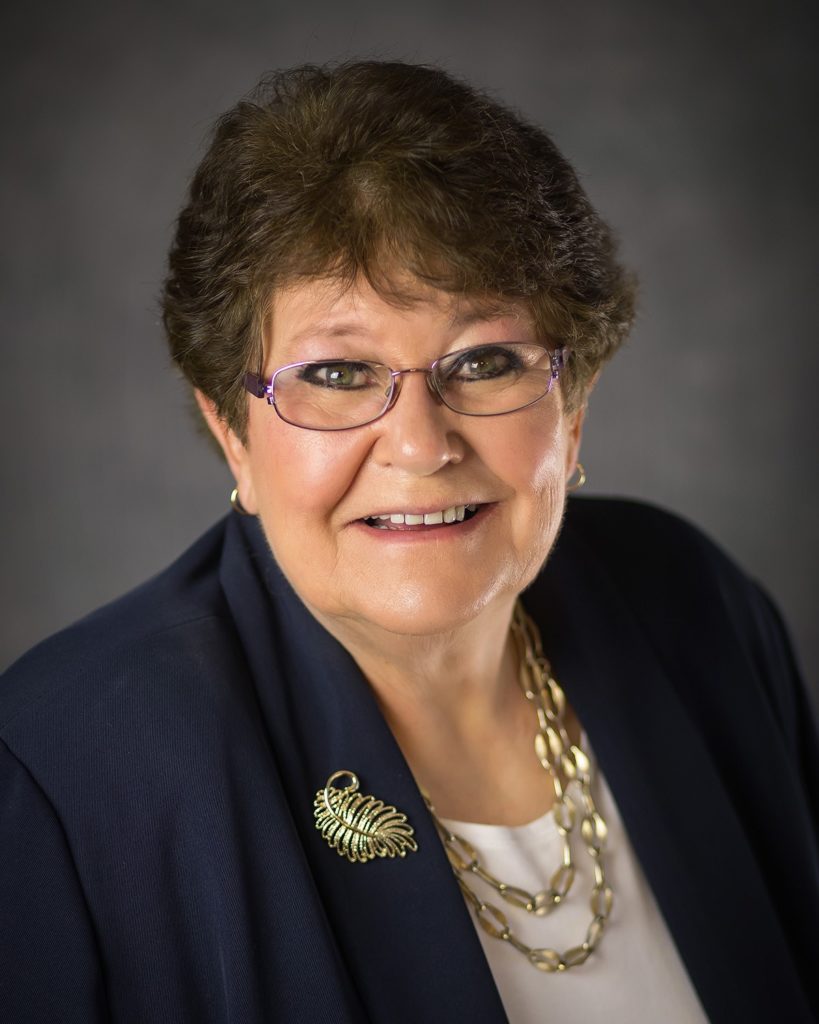 Judy Richer is a retired educator, having worked in the industry for over 40 years. She is a mother to her one son. She moved to Staples, MN 35 years ago to take a position as a special education teacher at the Staples-Motley High School. After teaching, she worked as a coordinator for Freshwater Education District and then for Central Lakes College as the Dean of Students. After she retired, she was active as a coordinator for the Bridges Academies and Workplace Connection Program in Region 5.

Judy is very active in her community. She serves as the Secretary for the Staples Historical Society, and Treasurer for the Staples-Motley Beyond Poverty organization. She is also involved in Food Insecurity, Community Connect, City Clean-Up, and Safety Over Suicide task groups, as well as a member of several church groups.

Judy believes that Todd-Wadena Electric Cooperative not only provides essential services to its members, but also has a forward-thinking Board of Directors. She believes the Mission and Values of Todd-Wadena emphasize strong relationships and partnerships with local and regional businesses and provide a climate for community support which she feels are key to rural areas. In addition, she recognizes that Todd-Wadena has been innovative with its programs and services by designing energy efficient and affordable energy solutions. Todd-Wadena's leadership, employees, and Board members have demonstrated strength as a cooperative and, therefore, she would like to become more involved.

Some of the challenges that she foresees in the future for Todd-Wadena are infrastructure updates, conversion to more renewable energy, and the 30% reduction of carbon emissions by 2025. She believes that Todd-Wadena Electric Cooperative must have a strong strategic plan to meet these challenges. She understands that the Board of Directors makes influential decisions that protect members' interests and impacts Todd-Wadena's operations and resources. She also understands that the Cooperative must work within the confines of Minnesota's policies and laws, while at the same time ensuring members' interests are met. If elected to the Board, she will work diligently to support Todd-Wadena in these efforts.

Mike Thorson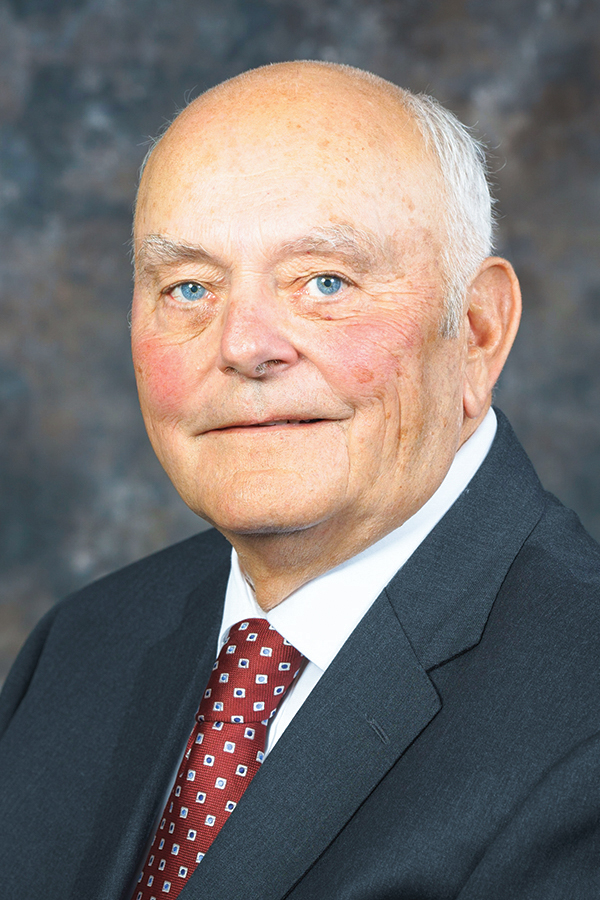 Mike and his wife, Eloise, are retired from their family farm located between Browerville and Staples. Their son, Erik, and his family have taken over their fruit and vegetable operation and continue to participate in several farmers' markets in Central Minnesota. Erik has a twin brother Karl. Mike and Eloise have six grandchildren from age 5 to 18. Mike likes to spend time with family, hunt, fish, read, and travel.

Mike served 14 years as the Chair of the Todd-Wadena Electric Cooperative Board. He represents TWEC on the board of our power supplier, Great River Energy (GRE), where he also served as chair for several years. Mike has represented GRE at the North Dakota Association of Rural Electric Cooperatives and ACES Power in Indiana.

Mike was born in Wadena, spent his early years in New York Mills, and then graduated from New London-Spicer High School. He graduated from the University of Minnesota with a degree in Agricultural Economics. Mike has completed the Credentialed Cooperative Director, Board Leadership, and Director Gold programs offered through the National Rural Electric Association. He also completed the Blandin Leadership program.

Mike spent three years on active duty in the U.S. Army. He is involved in our community having served as a member of the Staples-Motley School Board, Todd County Economic Development board, Minnesota Fruit and Vegetable Association board, and was on the Cooperative Power board before it became Great River Energy. He is a member of Faith Lutheran Church, Minnesota Irrigators Association, and Farm Bureau.

"I work hard to keep up with the ever-changing energy industry where new technology is constantly being adopted and customer expectations continue to change. I try to balance my decisions on how to best keep TWEC competitive and reliable with a concern for the environment," Mike said. "TWEC rates are among the lowest of Great River Energy's cooperatives because TWEC members have been great participants in our load control programs. TWEC staff and employees are experienced and dedicated to providing excellent service to all member-owners."

Mike believes that his education, experience, and common sense will continue to be important assets to TWEC as our system continues to grow and adapt to the needs of members, the changing regulatory system, and the environment.