Todd-Wadena Electric Cooperative's (TWEC) Board of Directors recently approved a rate adjustment, effective for September 1st usage. The rate adjustment will be reflected on members' October billing statements. There are several driving forces that contributed to the need for additional revenue. Over the past few years, the Cooperative has incurred increased costs related to wholesale power costs, long-term interest rates, depreciation, material costs, and other inflationary costs. The updated general service rate is listed below, along with a number of frequently asked questions, and all updated rates below that.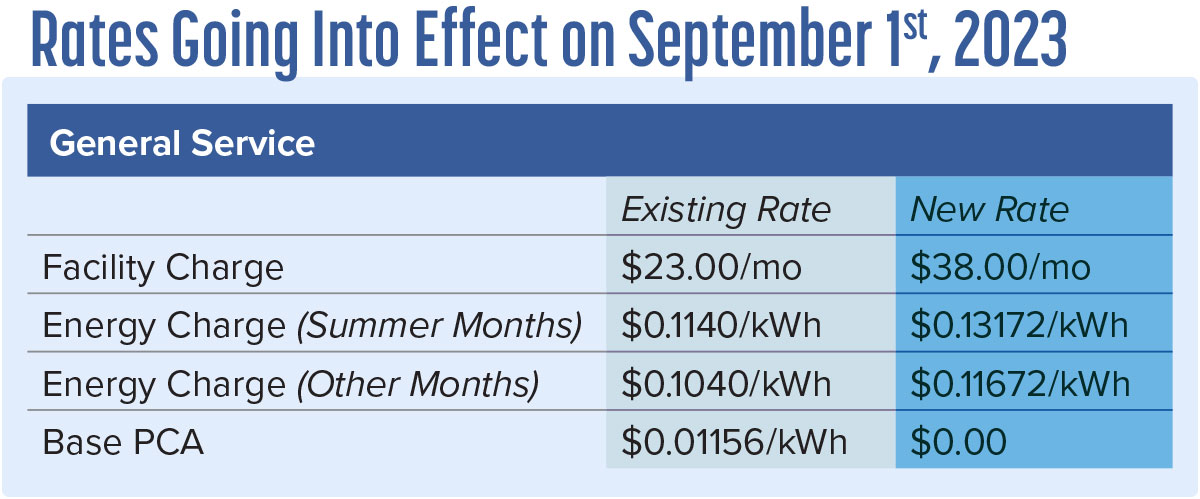 Rate Calculator Available
We have launched a tool for members to preview how the new rates could impact them (since the actual increase for each member depends on their current rate and usage). This tool allows members to see an estimate of their bill under the new rates.
Visit ratecalc.toddwadena.coop to preview your bill with the new rates. After verifying your membership details, you will see a comparison of your 2022 bills and a simulation of how those bills would change with the new rates (based on your 2022 usage).
Frequently Asked Questions (FAQs)
Other Rates